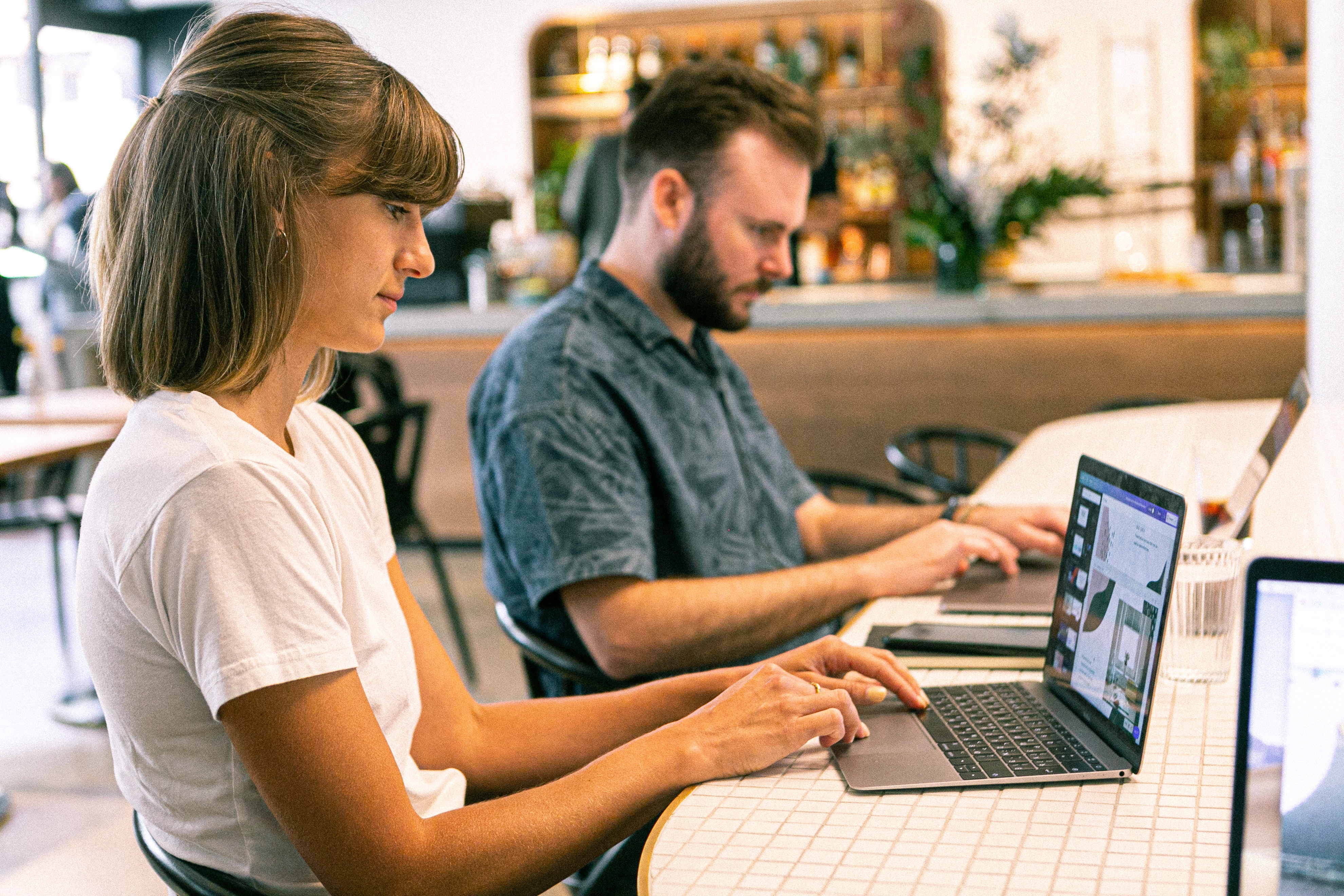 Effective web design is a critical piece in the success of any business website: call center Ecommerce websites, portfolio websites, brand landing pages, and more. Your website's visual appeal can evoke feelings of trust, security, and authority in your potential clients. And you risk losing potential customers if it's slow, hard to navigate, or read.
The majority of customers today want nothing to do with poor-quality websites. In fact, 40% of consumers will leave your website if it takes more than 3 seconds to load.
The best web designs combine beauty and aesthetics with functionality and optimization. This unique combo is the only way to meet designated QA metrics.
Below are seven essential elements to include in an effective web design.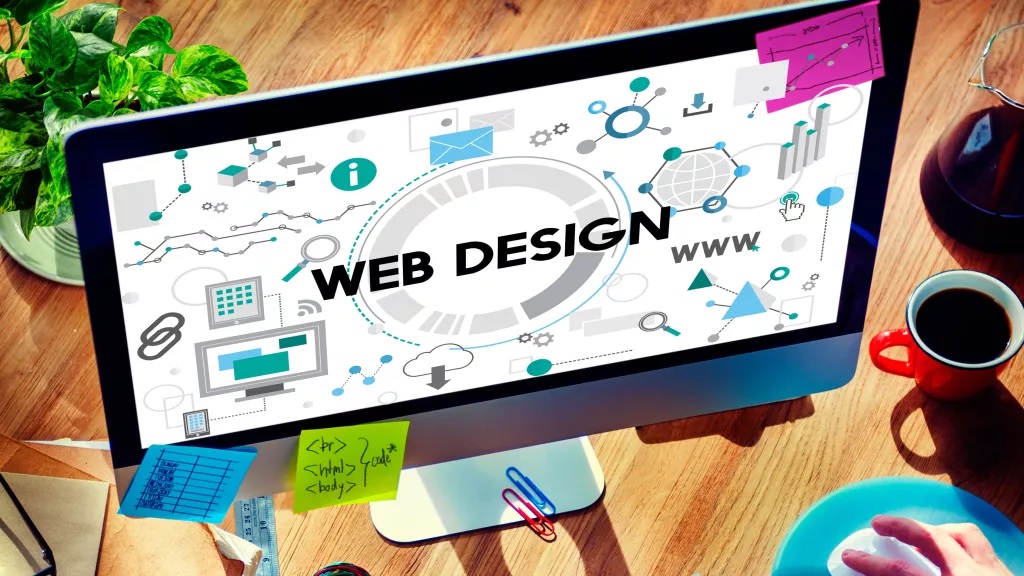 White Space
Effective web designs are usually clean, accessible, and simple. The element responsible for a clean website look is white space. White space refers to the blank area of space between content on your website.
White spacing in between buttons and texts can make each element stand out. Deliberate white spacing can also increase the feeling of importance attached to an element.
For example, white spacing around a CTA button can create a natural focal point that draws the user's eyes. It's a little detail that can make your site more user-friendly.
Consistency in spacing is another point to consider. Navigational elements on your website should incorporate white spacing consistency. We also recommend using grid-based layouts to keep things looking clean and balanced on all web pages.
Layout and Visual Appearance
Another component of a great website design that requires attention is the overall look. This broad term describes the reaction you want first-time visitors to have about your website.
Your website's visual appearance and layout are key to wowing your audience when the page loads. These first impressions are crucial to the eventual opinion a prospective customer will form about your brand.
You want your website to evoke thoughts of adjectives like clean, intuitive, familiar. White spacing is one of the elements that can make that happen. We also encourage using margins to improve your website's visuals and achieve a balanced web design.
Your choice of imagery also determines your website's visual appearance. Be deliberate about your choice of graphics, photographs, and icons. These images should provide complementary information for your text and be of the highest quality.
The layout is at the intersection of the customer experience vs. customer journey debate. And, as far as layout goes, a grid style is best. But you should also place each piece of the design with a visual hierarchy in mind.
Place each element in a manner that directs the visitor's gaze to where you want it. Users will term your website as intuitive and accessible when it has a natural flow.
Navigation
Your web page's navigation isn't the place to get creative. The most effective web design is one with simple, functional navigational elements. Avoid the user-accessibility pitfalls of complicated hover effects and multi-tiered sub-navigation menus.
Navigational elements should exist in your website's body, header, and footer. And they should work to direct users to the info they want quickly.
The first major decision is whether to use the "hamburger" menu style. The hamburger menu has three parallel lines which users can click to access a navigational drop-down. It offers a great way to save space. But the hamburger menu also hides information from visitors.
Effective navigation encompasses elements other than your web page's header menu. We recommend using directional arrows for long, one-page designs to guide visitors through each section. Your website's page experience ratings will also benefit from a "Back to the Top" button.
Finally, don't underestimate the navigational importance of the web page's footer. Visitors to a website tend to scroll to the end of a web page, especially when the layout is clean and attractive.
A website visitor scrolling to the end of your web page indicates significant interest. They'll need somewhere else to go, and the presence of navigational elements can guide them. For instance, say the website is for a SaaS company. The footer can be a great place to include a sign-up button. Or it can include a link to a blog titled "What is a SaaS Company?"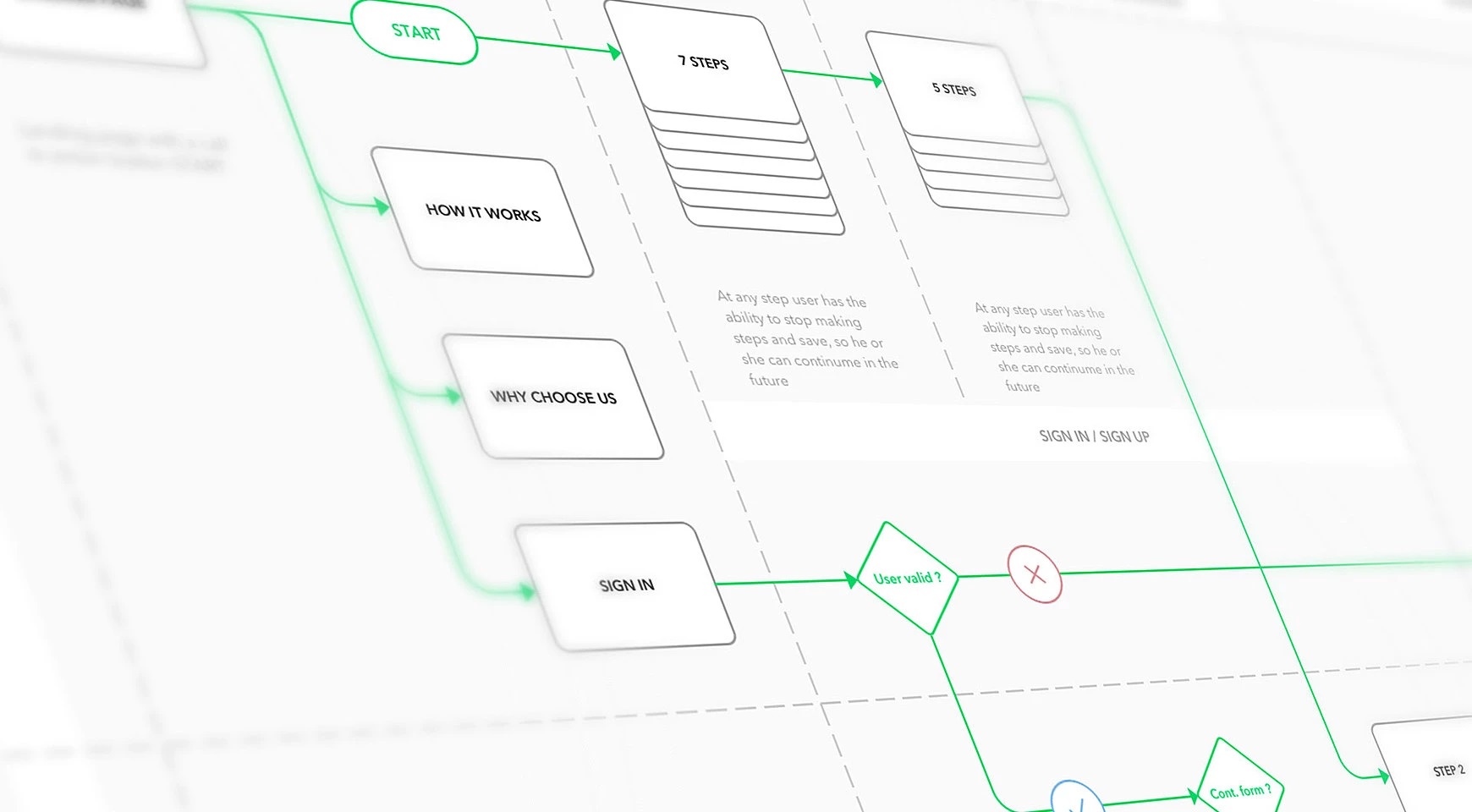 Color Scheme
Color is still an essential part of what makes an effective website design. Your choice of color palette signals your brand to the visitor. It can also inform trust and authority.
Consider trending industry perspectives alongside your brand identity before deciding on a color scheme for your website. You should also pay special attention to your target demographics and audience. The main question to answer here is — what color appeals to my target audience?
For instance, accountancy and law firms should opt for deep green or blue hues, as these signal professionalism. Surprisingly, a photographer can use black and white images to portray the true vibrancy of their work.
Children under age six will love bright versions of primary colors. Conversely, teens and adults want to see dark, sophisticated color schemes. In the same vein, parents and guardians will enjoy soft yellow, blue and pink color schemes.
The dominant color in your scheme will influence the rest of the visual palette for your web design. Thanks to visual distinction, complementary colors on the opposite side of the color wheel will guide your visitor's gaze. And you can also use them to ensure visitors focus on particular buttons or content elements.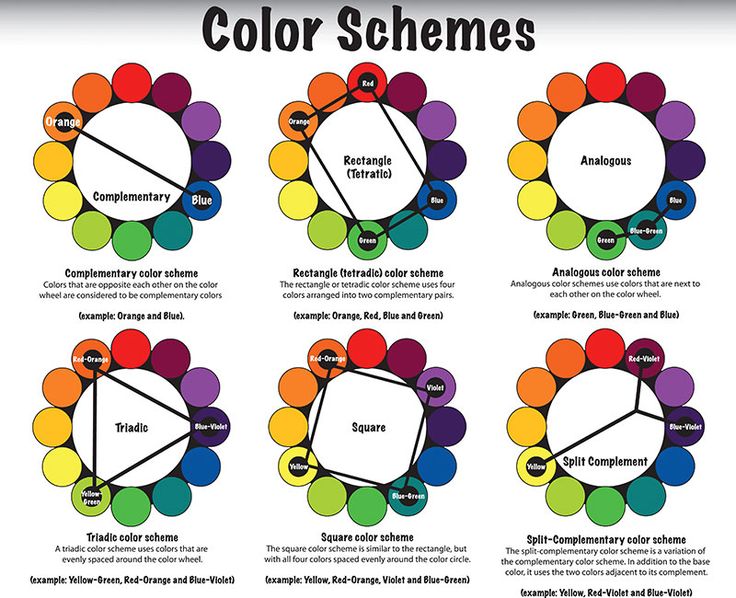 Typography
Just like with the color scheme, it's essential to consider your target audience and industry trends before deciding on a font. Your website's typography will determine the tone in which visitors receive any content on it.
Serif fonts are best for formal businesses and brands like law firms. You can add a small twist by using distinguished serif fonts (those with the extra bits on each letter). Conversely, a photographer will benefit from light, airy typography that eludes good vibes, comfort, and creativity.
The average visitor to your website has seen Times New Roman and Arial one too many times. Use a different font for your typography without going past the borders of normalcy.
After settling on the main font, choose a complementary one for accents and headings on your web page. Avoid the temptation of selecting unnecessary sizes for your headings or going beyond three different typefaces.
An effective website design offers a contrast between site text and background color. Generally, you can only achieve contrast when you pair light colors with dark tones.
Finally, every piece of text on your website design must be completely readable. Fulfilling this readability requirement means body copy must be 16 pixels at the very least.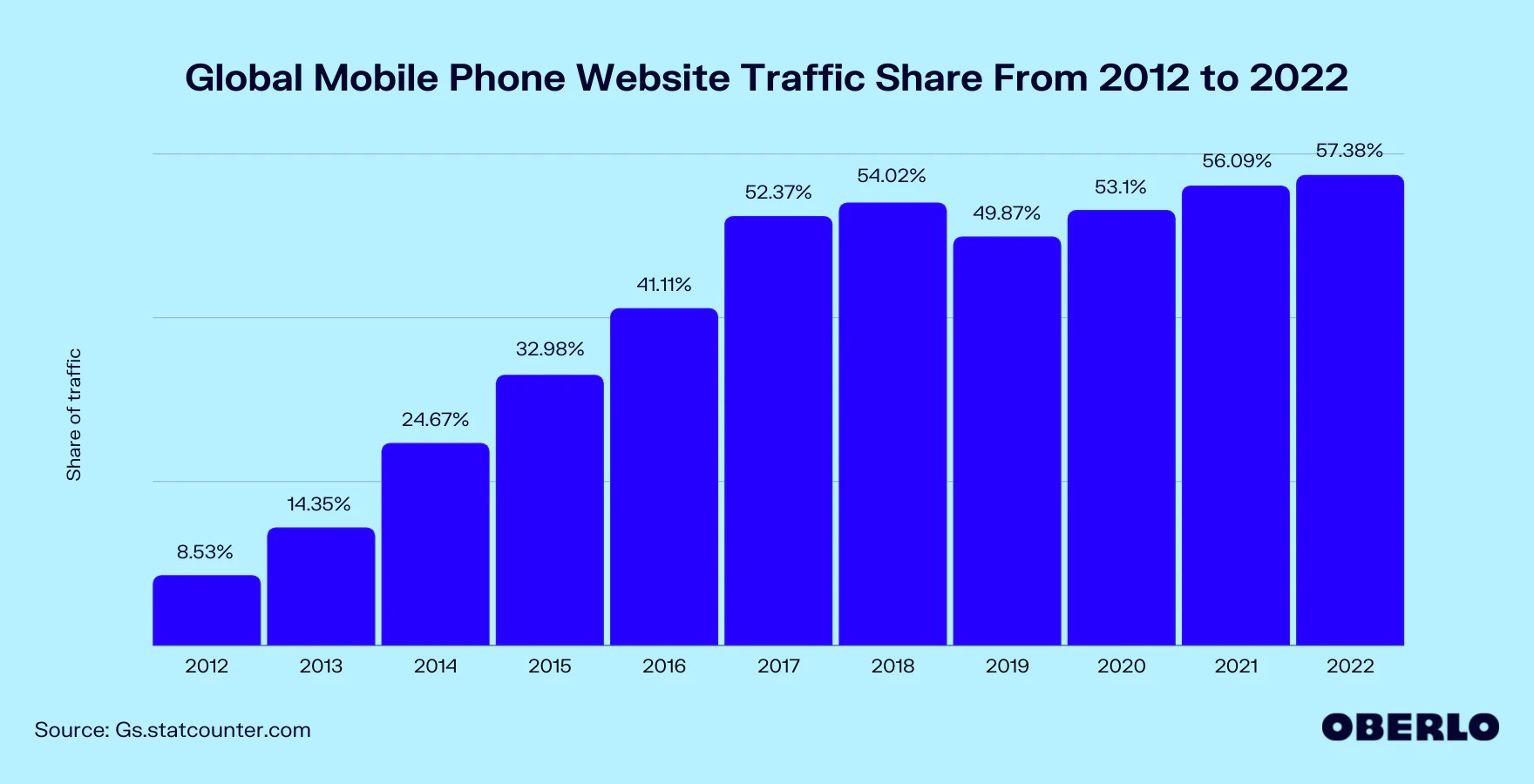 Optimize for Mobile
Mobile phones are responsible for 50% of global web traffic. Professionals worldwide include mobile phones in their essential remote work tech stack.
In fact, the 4th quarter of 2021 saw mobile traffic (excluding tablets) account for 54.4% of worldwide web traffic.
These metrics measure the quality of user experience a website delivers to visitors. The higher your site's performance, especially on mobile, the higher it's likely to rank.
The majority of WordPress templates and themes come equipped with provisions for mobile traffic. But if you're designing a custom look for a website, you'll need to incorporate elements for mobile traffic.
You have two options to ensure mobile accessibility in the second scenario above. You can either choose to design a responsive web page template that adapts to mobile screen sizes, or you can design a unique mobile-only version of your web page that activates when non-desktop visitors access the site.
Content
Interior designers don't stop after painting the walls in your house. Instead, they start to think about the decor pieces.
Similarly, an effective website design isn't complete without content. Even after selecting the layout, typefaces, color schemes, and icons, you still have to think about content. More specifically, you have to assess how it interacts with your design.
Visitors to your website need information quickly. Say your brand offers work communication products and services.
Visitors to your site will likely be asking themselves whether your brand is trustworthy and capable of delivering features like phone status. Your website content offers a platform to answer these questions.
We recommend using headings to organize sections and make it easy for the reader to tell what information is on offer. Similarly, avoid long, rambling paragraphs. Instead, break up your text with headings, display text, and lists.
Content efficiency is important, as extra words can dull your brand message and selling points. Learning to say more with fewer words is a key sales communication skill. And with the short attention span of today's internet users, short, easy-to-digest content is best. Evaluate each word from your readers' perspective: Is this word relevant?
Your content strategy should also include keyword optimization. Incorporate keywords your audience is likely going to be searching for in your content. Doing so will boost your chances of ranking on Google result pages.
The last thing to consider is the location of your content. You can look past your homepage or blog page. Ensure your "Contact Us" and "About Us" pages are home to consistent messages that convey the brand identity.

Your Blueprint to an Effective Website Design
Above, we've covered seven elements that make up a great web design. Pay attention to them, and you're well on your way to impressing the entity that matters — the eventual users.
Bio:
Jenna Bunnell – Senior Manager, Content Marketing, Dialpad
Jenna Bunnell is the Senior Manager for Content Marketing at Dialpad, an AI-incorporated cloud-hosted unified communications system that provides phone call transcription and valuable call details for business owners and sales representatives. She is driven and passionate about communicating a brand's design sensibility and visualizing how content can be presented in creative and comprehensive ways. Check out her LinkedIn profile. She has also written content for CrankWheel and AWeber.
Do follow our LinkedIn page for updates: [ Myraah IO on LinkedIn ]