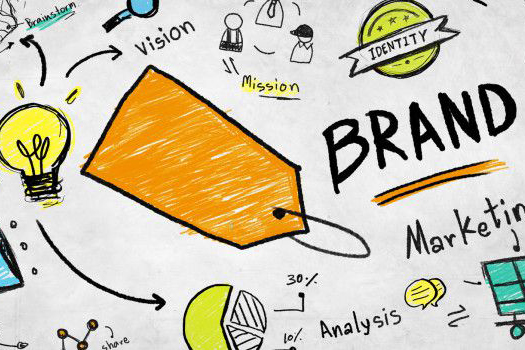 In this article, we will explore five surefire ways to build your brand online.
We will start by understanding the importance of building your brand and how it can help you grow your business in the long term. As said, surefire but not easy. Following these tactics will guarantee success for your business, but at the same time, it needs commitment.
Why build a brand?
Most of the small businesses and start-ups rely on short-term marketing efforts. Unfortunately, in this digital dominant marketing world, we become obsessed with ROI, metrics and measurable goals.
As savvy digital marketers, we think of marketing as more of the bottom of the funnel optimization. If we spend X, how much Y do we get? How many leads, how many closures, how many sales? All measured and accounted for. The best part is that digital advertising platforms such as Google Ads, Facebook Ads make it simple.
There is nothing wrong with it but, this leaves you at the mercy of advertising platforms such as Google, Facebook etc. Once the bidding war starts between many advertisers for the same audience, all the advertisers pay higher and higher prices. The only winner in this war is the platform itself. It can shoot your per customer acquisition costs through the roof.
And then you think – maybe we could have made an effort to build our brand earlier.
Let's step aside for a moment and observe.
We see some of the largest brands like Freshworks or any of those big companies; they spend a massive amount of time and energy just building the brand, right? So they're not talking about selling you a CRM or asking you to join a demo; they're just investing in brand awareness.
Why brand? Though it takes longer to build brand awareness and affinity, it acts as an accelerant through the rest of the marketing and sales processes. Prospects go directly to Google and search for your brand name and enter your sales funnel. And indeed, these prospects have very high conversion rates, lowering your per customer acquisition cost.
And don't get intimidated; it doesn't require a massive advertising budget but only consistent effort and planning.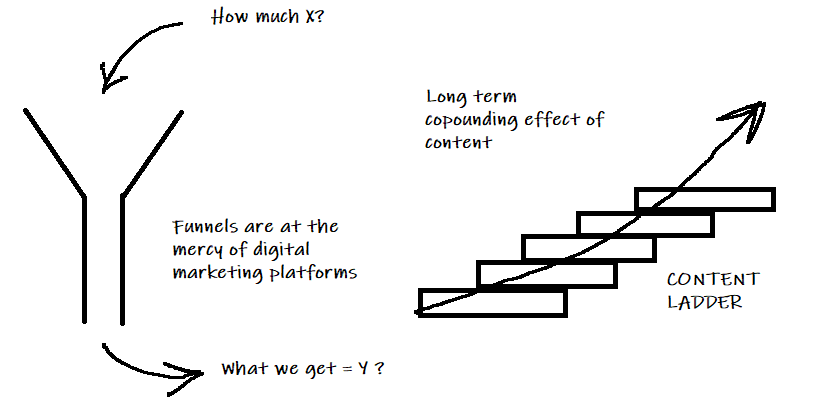 So let's jump right in.
FIRST: Build Trust by Offering Valuable & Insightful Content
Music is content. A piece of good music is a valuable content. A blog article is content. An insightful blog article is brandable content. A social media post is content. Shareable social media is valuable content. You get the idea. In the content world, quality wins over quantity.
Valuable content builds brand affinity. It builds trust and makes people choose you over competitors. Leading with valuable and educational content can create an everlasting marketing machine.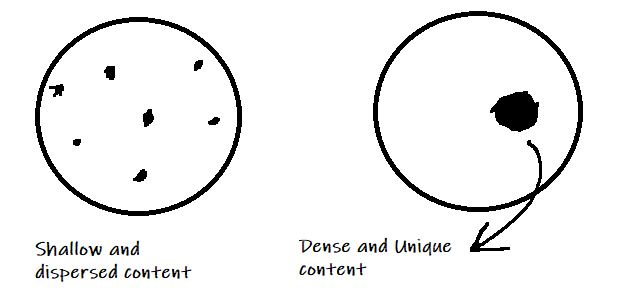 Nowadays, creating videos, building a Youtube channel, and building a podcast has never been easier.
It always helps to think about what value a user can extract from your content. Be it insight, save money, or even a laughter. We as a company create so many tools like visual mind AI, AI brand name generator, AI logo maker and our Youtube channel, anything that we can do to provide value to our audience.
Don't worry that the sales cycle is long. Play the long game. Provide value to your audiences, and they will reward you.
SECOND: Get Brand Collaboration to Reach Your Target Audience
Let's be practical; creating a decent amount of good content takes a lot of effort and time. Furthermore, it will take months before you can build your audience.
So here is what you can do. First, identify influencers, bloggers and marketers who already have your target audience and collaborate with them. It will give you a head start.
You can call this whatever you want, kind of influence or marketing or affinity marketing or partnerships or anything like that. But my idea behind it is to take the same approach. Partner with somebody else either in your industry or serves the same industry or has the attention of your industry. You can do anything to piggyback on someone else's audience, essentially.
Also, look for synergies and complimentaries. For example, if you sell mobile accessories, you can partner with tech and mobile bloggers and Youtubers. There are many synergies here, they are not competitors, but they can provide value. We can bring an audience to them that they wouldn't have been able to reach before, and they can get an audience to us that we wouldn't have been able to reach before.
It works when both the partners benefit equally. So I think it has to be that way that there's an equal benefit or very close to similar use for both parties.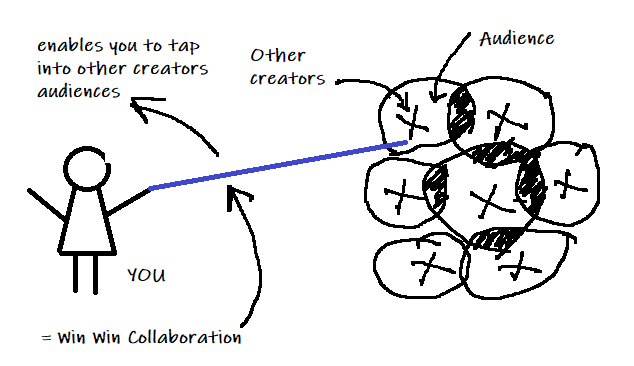 THIRD: Build Organic Social Channels With Deep Content Strategy
It is no surprise that organic social is usually underutilized.
In digital marketing, paid social channels can be so effective that businesses often lack the patience to invest in an organic social. Instead, they choose to run Facebook ads or Linkedin ads to increase reach, drive traffic, generate leads or sales quickly.
But building brand awareness and brand affinity needs a different strategy. Owning and building followers on organic social channels is highly rewarding in the long run.
Writing a blog post for SEO purposes and then sharing that blog post on organic social won't work. To build your brand, you will need to attract your audience with the right content concepts.
Additionally, if your competitors are not big on organic social, it is a huge opportunity. Double down on organic social and see your cost of customer acquisition goes down. Promising content compounds and creates an everlasting competitive advantage.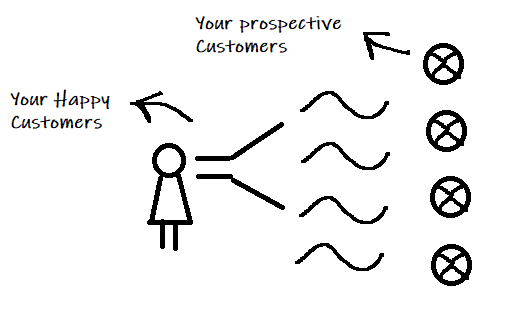 FOURTH: Build A Community
The idea here is to build brand affinity by building a community. A community is something interactive and engaging – consistently. That's what I mean by community.
To build a community, have a discussion. For example, do a webinar rather than uploading pre-recorded videos. Then, your customers or prospects can join the conversation, contribute questions, and you can answer and discuss.
Most software companies host user events or annual conferences. Something that builds discussion builds a community, even if that's only once a year — it's a big way to build brand affinity.
Suppose you are a manufacturing company or a technology company. In that case, there are many ways you can start a discussion because there are people in your industry who want to grow and discuss ideas.
The marketing team has to start somewhere to promote an idea. So, for example, show what you're doing with your equipment or ykjbgfvcvfvour product. Where do you integrate? How does this work? How does it save you? And people will show you different use cases of leveraging your product than you ever thought was possible. Because people always find new solutions. So having that sort of thing not only helps you identify your customers better but also propels your brand forward.
If leveraged correctly, your customer is your best salesperson, but how can they sell on your behalf if those people don't have a microphone? Right? So it's always been that case studies, referrals or testimonials are what people want at some point of their buyer's journey. They want to see that they want someone to instill confidence in them. So a conversation led by your customers talking about how happy they are with your product or service or how they've leveraged your technology to impact their business can make a huge difference.
FIFTH: Events and Webinars
The fifth idea is events.
Suppose you are hosting events, whether they're small or big, intimate conversations that helped build that community. Seek collaboration with industry experts and speakers that inherently brings some brand awareness and credibility to the brand.
And then you mix in the rest of these components that we're talking about, of adding value by creating a sense of community that is going to be something that takes you to the next level. So it's an engagement that matters.
Create a positive experience. And it's something that, frankly, you know, as marketers, you might not be able to measure, but you certainly can see the impact over time.
Well, this is a marathon, not a sprint.
There are tons of other things you can do. These are just five ideas that I came up with, but I've seen work.
All the best.