In this blog, i am going to share, how we manage to get thousands of likes for our FB page at cheapest possible cost.
In next few minutes, you will learn the SECRET we discovered about FB likes. So stay tuned.
Here we go:
So you have set up a Facebook page for your business or considering starting one. To get started and build your social credibility now you need people to follow you. But you are not sure where to start!
The same thing happened with us. And this is how we did it!
Before we start. Let's take a small quiz. Suppose you are hungry and considering going to a restaurant. Which one you will prefer option A or B.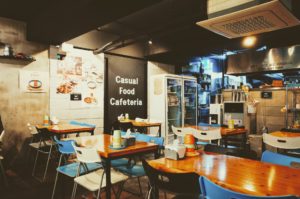 Option A: Restaurant with no patrons.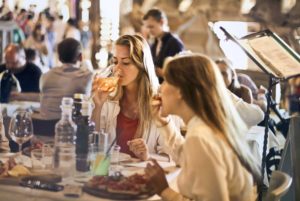 Option B: A restaurant filled with patrons
If you are like most of the people. You will prefer restaurant B over A. For a simple reason. As more people are there, you assume that they serve good food and drinks. The restaurant which is empty is empty because they don't serve good food.
This is Law of Social Proof in action. It drives our decision to choose options which other people like.
Now suppose you are looking to hire a website design company to build your website. You do a search and see following result: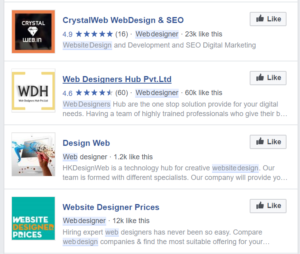 Which one you will choose?
Most likely you will choose option B over others as they have 60 reviews and over 60,000 people liking their page. You assume -they must be good compared with others. For example option C, which has no reviews and only 1200 people liking their page.
That's the power of social proof; that's the power of likes
Now as you are getting the concept, let me first warn you. What Likes are not?
Likes do not equal customers. Let me repeat Likes is NOT equal to customers.
They do, but, give a strong social signal about your business. This can help you convert visitors into fans and into customers.
So bottom line: Don't expect everyone who has liked your page to become your customer. But yes, some of them will definitely consider your company above others, if they see social proof.
But how do we get it. That's what I am going to reveal to you today.
Of course, we don't have a very high budget. So we need to work hard to optimize our targeting and ad copy to achieve this at cheapest possible cost.
This is what happened with us.
The first campaign I set up to promote my page cost me Rs 5.5 ( $0.8) per like.

So if I plan to get 10,000 likes with this promotion, I will have to shell out Rs 55,000( $900) , that's a lot. So I decided to do various experiments and figured a LEGITIMATE way to bring it down to Rs 1.5 ( $0.25) per like
That's over Rs 4 saving per like or over saving of Rs 40,000 ($600) for the same goal.
So how to reduce your page promotion cost by 66%

STEP BY STEP GUIDE TO GET INEXPENSIVE LIKES
The first thing you need to understand is this. While it is good to get cheap likes but at the same time you need to maintain your preferred target.
For example: If you are selling to business owners. There is no point getting likes from students for cheap as they will never convert to your customers. Or getting likes from countries like Indonesia for cheap. As end of the day you lose.
Hence I call it INEXPENSIVE but LEGITIMATE way.
And that is why it is hard.
But I promise once you read through this post, you will understand how to do it.
The SECRET lies in understanding the basics of FACEBOOK.
OK
First have a look at two promotions I ran:
OPTION A: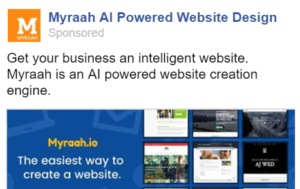 OPTION B: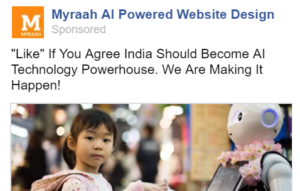 Which one you think people LIKED most.
The data suggest its option B.
And here is why:
The photos which you use in your promotions are very important. Good photos attract and get inexpensive likes.
Option A uses no photos but only screenshot filled with text.
Option B uses a picture of child becoming friends with an AI ROBOT.
Because we are an AI company, we are at subconscious level able to convey that we are good. Option A doesn't do that.
So you use pictures which have already achieved some virality on Facebook. This will definitely help you reduce your cost.
Also split test your ads with over six pictures. Facebook will choose the one which will perform better.
If you need LIKES ask for it.
Look at copy:
Option A: Get your business an intelligent website. Myraah is an AI powered website creation engine.
Option B: "Like" If You Agree India Should Become AI Technology Powerhouse. We Are Making It Happen!
Option A, is dry and talks about our company and what we do with not so engaging photo.
Whereas option B has CTA built into the copy. I am asking people to LIKE.
Also, by asking a question which has most likely positive answer. And relating LIKE to that, I am asking user to vote YES or LIKE for us.
So here is the take:
Create a pattern interrupt headline and text. In neuro-linguistic term pattern interrupt means how something unexpected catches people's attention.
Our experiment suggests the following. Create headline as question and using positive motivation. This will lead to more people act the way you want them to act.
Which improves your quality score and hence, the cheaper LIKES.
It works because many Facebook ads do the opposite. They create a predictable or boring headline and use as much text as possible. Like I did in option A.
By doing the opposite you interrupt the usual pattern and get your ads noticed and LIKED.
Well, that's all for today. Stay tuned for more tips and tricks.
Did you find this article useful? If so please LIKE by clicking the below button. Thanks a ton for Liking it!