Running a business raises many questions you need to answer. What is WFM? What's the best marketing strategy? How do you convert a website visitor to a customer?
For that last question, you use what is known as a conversion funnel.
If you've attempted any online marketing, you've already implemented a crude conversion funnel. However, an optimized conversion funnel can make the difference between making a profit and not. Conversion funnels maximize the profits you gain from marketing campaigns.
What Is a Conversion Funnel?
A conversion funnel helps visualize the flow and conversion path of potential customers into paying customers. Potential customers visiting your website may come from SEO, social media, content marketing, paid ads, or cold emails.
By understanding and analyzing your potential customers' flow through your website, you can start to take action to improve that flow.
Having a conversion funnel is part of a small business management definition.
The AIDA Model
The AIDA model is the most common model of conversion funnel. It looks like this: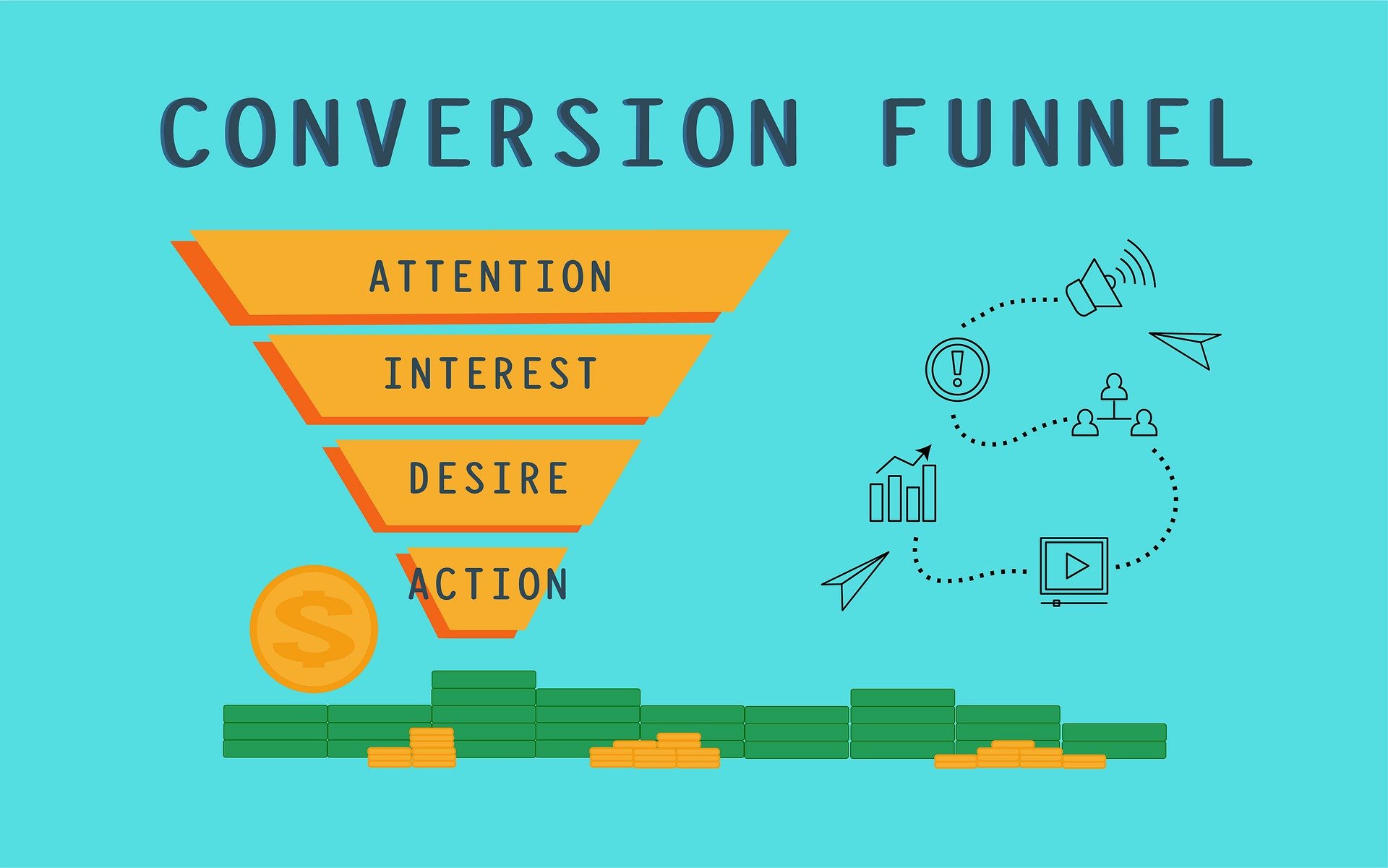 It has four main steps:
Awareness

In this step, your potential customer becomes aware of your business and product. Making people aware of your business is how you pull potential customers to your funnel.

The awareness part of your marketing strategy includes anything that helps a new audience find your brand. There are many options for this step. However, the most effective channels are PPC campaigns and social media.

Interest

This is the step where you build interest in your product. The funnel gets smaller here as not everyone who is aware of your product will be interested in it. After pulling potential customers into your funnel, you need to generate and build interest in your product or service. Your website is the best tool to do this.

Desire

In this step, you plant the seed of desire for what your business offers. You need to increase your potential customers' interest in your product or service. You need to show them why they need the product or service your business is offering.

Action

The final step is where you ask a potential customer for an action, such as buying something or subscribing to an email list. This step is important as it's your ultimate goal.
How to Create a Conversion Funnel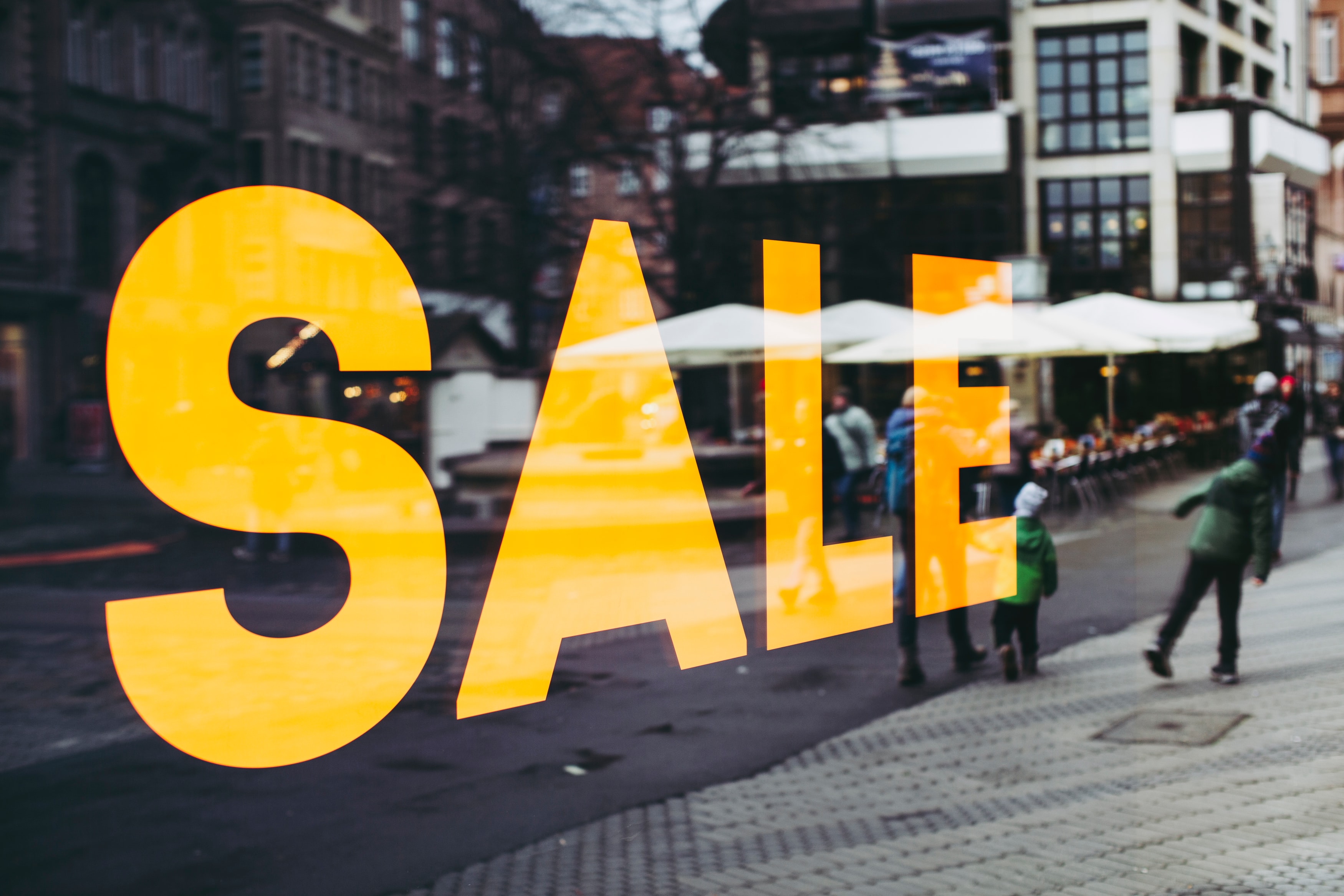 If you want to start with a basic website conversion funnel, then you can use the AIDA model. However, the AIDA model has a big flaw. It's a rigid and quite unrealistic way of viewing how potential customers move through the stages of the sales cycle.
People may loop back to different stages before they're ready to complete a sale. The sales process isn't always a straight line, and as a marketer, you need to understand customer behavior and need to convert them to a sale.
Instead, a more flexible conversion-based funnel blended with AIDA can be used. This flexible conversion funnel can be implemented in nine steps:
1.Determine Your Ideal Customer Path and Map It Out as a Funnel
The point of a website conversion funnel is to create an effective sales path and increase your conversions. To increase conversions, you need to identify three things:
What your current customer's sales path looks like.
What your end goal is or what action you want a potential customer to make.
How you can improve your existing customer sales path in order to increase conversions.
Once you've identified your end goal, you can map it out as a conversion funnel.
Set Goals for Each Stage

Separate your funnel stages: top, middle, and bottom. Then decide what you want to achieve in each stage. E.g., do you want to increase website traffic at the top of the funnel?

After setting concrete goals, you'll need to track your progress and ensure you're meeting your KPIs.

Make a Content Plan for Each Stage

Each stage will need its own marketing plan. This is to ensure potential customers stay and move from one stage to the next.
Top

This first stage is to build brand and product awareness. You want to generate some publicity and get potential customers interested in learning more.

Visually engaging content, such as videos, and social media posts, will be great for introducing your business and brand. Retailers and social media should always be together in modern times.

Middle

Now that you have your target audience's attention, you need to gain their trust and create a need for your product.

Potential customers can stay in this stage for a while, so focus on providing valuable, informative, and trustworthy content, such as case studies and downloads (like informative PDFs).

Bottom

This last stage is where you give potential customers a reason to buy your product, join a service, or take whatever action you want them to take.

The best strategies here include free trials, actionable emails, and calls to action.
Implement Strategies and Create Content to Generate Awareness

The top of your funnel is to build awareness of your brand and product. You need to build a content strategy that answers questions like "Why should people care about your business?".

Some ways to generate awareness and create top-funnel content are:
PPC ads to drive traffic.
Optimizing SEO so that your website ranks higher in search results.
Use social media platforms. Post regularly and engage with followers.
Generate Interest and Desire

A small issue with the AIDA model is that it treats interest and desire as two separate outcomes when usually they're the same thing.

Building interest or desire is down to one key thing: creating compelling content. You generate awareness of your business and product, you show interested people why they need your product or service, and then they develop a desire for your product or service.

So how do you create content that pulls people down this stage of the funnel? You could try:

Writing authoritative and educational blog posts for your target audience.
Showing a video demo of your product that explains things like what your hybrid cloud service does.
Sending potential customers curated emails if you have their email addresses.
Encourage Users to Take Action

Your ultimate goal at the end of the funnel is to convert a potential customer into a customer by encouraging a certain action. It's possible to skip this step if it works for your business, but otherwise, you could optimize this stage by:

Creating a PDF download.
Adding a CTA to relevant resources.
Sending clear, concise, actionable emails showing why they need your product.
Incorporating customer testimonials.

You can also use other strategies, such as free trials, demo videos, product samples, and competitor comparisons.
Keep Customers

Effective marketing is also about retaining customers. Why should you do this? Because getting new customers costs more than retaining customers. Existing customers are more likely to buy your new products, and almost half of your sales come from repeat customers.

Some strategies for keeping loyal customers are:

Next-selling: this is when you contact a customer after they make a purchase and offer them a similar or related product.
Creating loyalty programs: loyalty programs are really effective at customer retention as well as encouraging higher spending.
Product updates: updating your products to keep up with customers' evolving demands and expectations is a great way to improve customer experience.

Creating a relationship funnel can help you generate some strategies for this stage.
Grow Customers

Related to keeping customers, don't forget to take advantage of your existing customers and encourage them to purchase more of your products or services. There are two main ways you can do this.

Cross-selling is when you check on a customer's most recent purchase and suggest similar products. You could also suggest products that go with the product they're currently buying.

Upselling is when you offer a customer a more expensive product or service as an alternative to the one they're interested in.
Address Funnel Problems

No website conversion funnel is perfect, but if yours seems to be underperforming, you may be making mistakes, e.g.,:

Forgetting to include strong CTAs.
Not starting with a clear brand message.
Having too many steps in your funnel.
Misreading analytics data.
Not following up on leads gained from a lead generation funnel.

Use analytics tools to find out why your funnel isn't performing optimally or ask users for feedback on their experience. E.g., maybe you're based in the USA, but a similar brand has a website with a .au domain which confuses customers.
Conclusion
Just as your customers' desires and needs change over time, so should your conversion funnel. Your conversion funnel should always be evolving with your goals and strategy to match your customers
Working hard to provide your customers with the best customer experience will allow you to stand out from your competitors and build a loyal customer base, too.
Authored by:
Jessica Day – Senior Director, Marketing Strategy, Dialpad
Jessica Day is the Senior Director for Marketing Strategy at Dialpad, a modern business communications and free live video chat platform that takes every kind of conversation to the next level—turning conversations into opportunities. Jessica is an expert in collaborating with multifunctional teams to execute and optimize marketing efforts, for both company and client campaigns. Here is her LinkedIn. She has written for sites such as Recruitee and SendPulse.
Do follow our LinkedIn page for updates: [ Myraah IO on LinkedIn ]